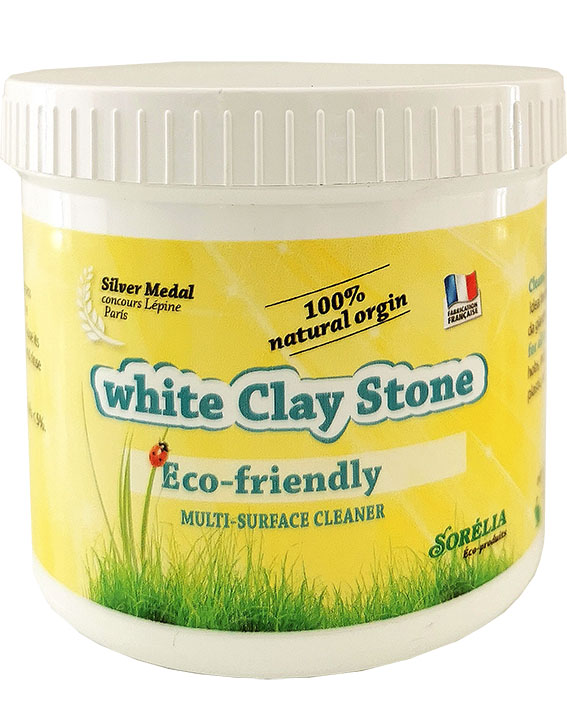 Delivered with its special sponge, just pass this damp sponge on the surface of the white clay stone to take some product.
Then you will have to rub the surfaces to be cleaned and then rinse them with water.
White clay stone is very hard and it is impossible to take much of this ecological product.
In general a box of 500 gr more or less a year. This is the average time observed with our Customer(s).
It is the most economical and environmentally friendly natural maintenance product.
It is also a very ecological product because 100% natural.
Would you like more information? Click here
To contact us, click here
The manufacturer's website in French, click here